Queue Management System in Malaysia
FastQue is a complete queue management system to manage your customers and crowds at your service area. A visitor can check for queue status via display or mobile.
Our system is capable to integrate with large majority of the display hardware in the market (touchscreen and non-touchscreen) and supports iOS, Android and Windows. We help you improve customer experience via fast and efficient queuing solution.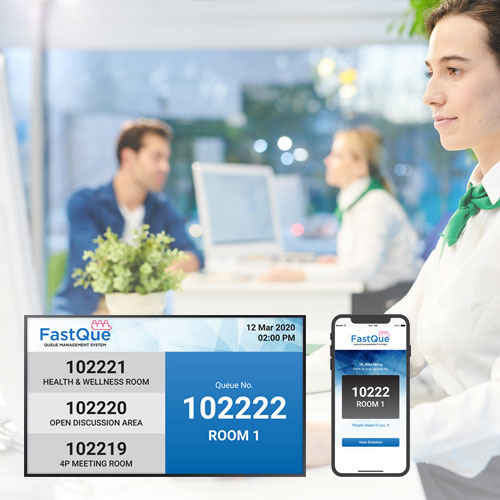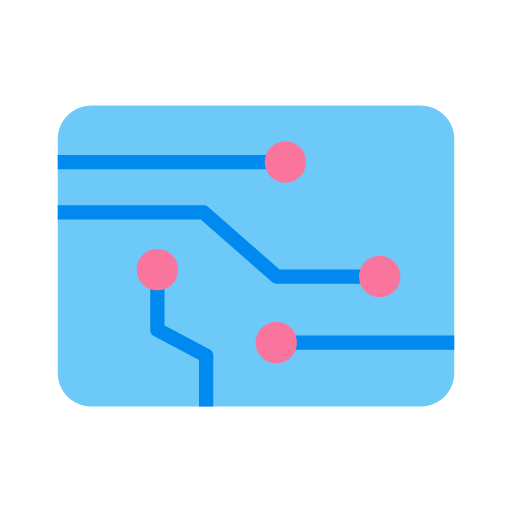 Seamless Integration
FastQue is able to integrate with Active Directory authentication services. And, it's also support digital signage.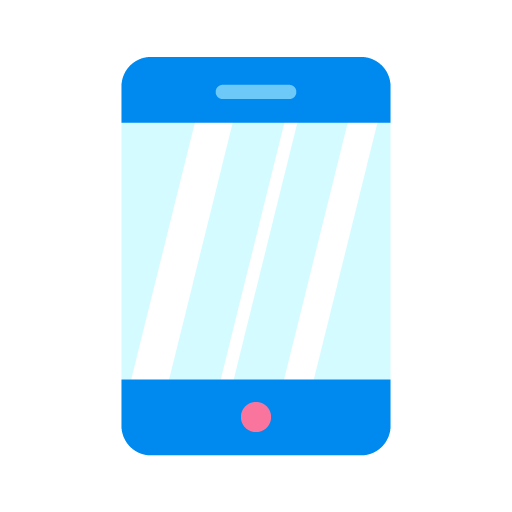 Queue No. Display
Supports large majority of the display hardware in the market (touchscreen and non-touchscreen)
Paperless queuing solution
Our solution is fully delivered in digital method. We support eco-friendly.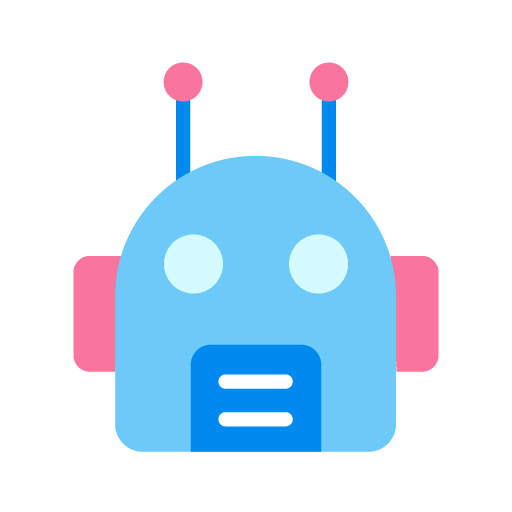 Useful Reminder
We have covered reminder to visitor in terms of before their turn and reach their turn.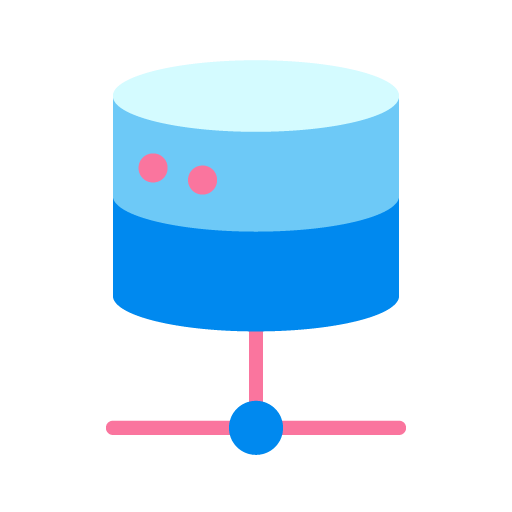 Central Management
Manage all your operator, services, rooms and view reports in our cloud-based web-based admin. No software installation needed.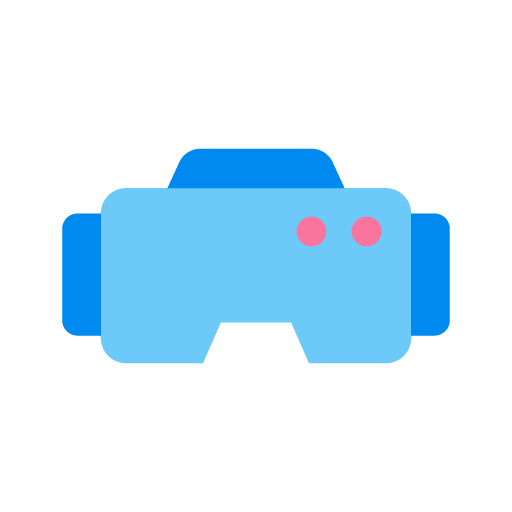 Branding
Add your own company logo to the screen to show your brand to visitors.

Visitor registration
Allow visitor to register themselves after choosing service. Operator able to greet with customer name.

Queue management & Display integration
Queue no auto assigned smartly and to display in multi channel.

Service counter/room management
Seamless room or counter management in admin portal.

Service operator management
Seamless operator user account management in admin portal. It's support LDAP integration as well.


Operator self-login portal
Operator will have own login to portal to manage queue no. It's including to select counter, services and manage queue anytime after login.

Service type management
Seamless type of services management in admin portal.


SMS Reminder
SMS notification to customer for new queue no, advance call, and queue no been called.


Map direction for Visitor
Room/Counter map for visitor to look up the location.


Reporting
View reports about services time taken. Easier manager to make decision on arrangement after analyzing.


Queue no. Landing Page
A web-based landing page for visitor to check the status of queue no. The link can get from received SMS or scanned QRCode from visitor registration player.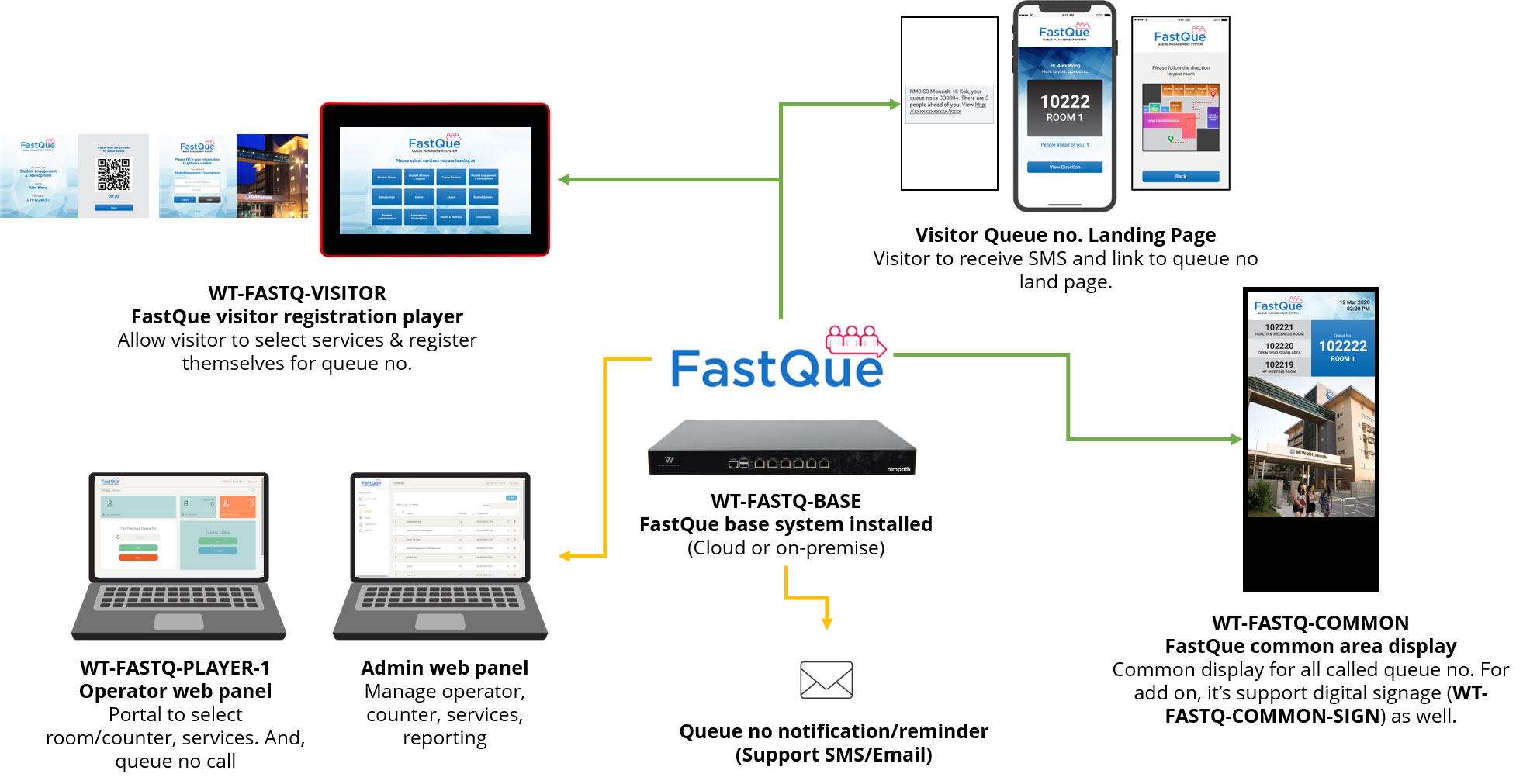 Overall Solutions in Environment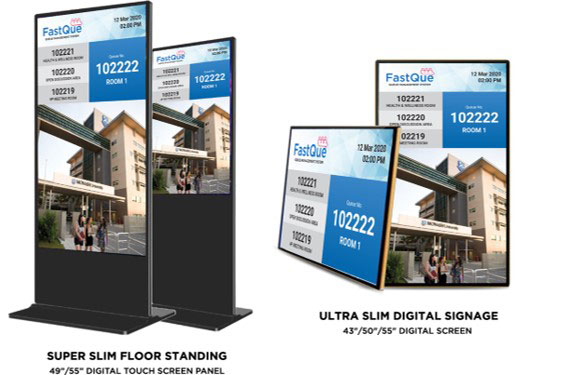 Newly install smart queue system, FastQue in University Monash (An international school). Visitor can easily check their no and no of people ahead in mobile.